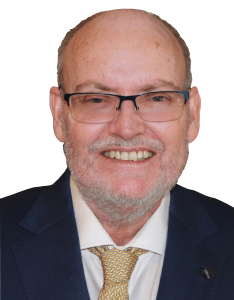 Christopher M. Sennitt
Managing Director
Chris Sennitt is a mineral exploration geologist with over 38 years experience in the mining industry in a wide range of commodities. He has been a consultant and held senior management positions with numerous companies, including Indochina Goldfields, Oriental Minerals, Silk Road Resources, Stonehenge Metals, Lamboo Resources, and Metallica Minerals. His career includes 22 years field experience throughout Asia (in particular South Korea), another 13 years in Queensland, New South Wales and the Northern Territory, and 2 years as a mine geologist in South Australia. He has compiled an extensive mineral occurrence database for South Korea, as well as North Korea, Madagascar, Queensland, China, Myanmar and Indonesia.
Chris holds MSc Economic Geology (JCNQ) and BAppSci Applied Geology (QIT) degrees and is a Fellow of the Australian Institute of Geoscientists and a Member of the Society of Economic Geology. He qualifies as a Competent Person for JORC and NI-43-101 compliant resource estimates and Listed Exchange press releases. His specialist technical skills are generation of mineral exploration projects, conceptual scoping studies, due diligence reviews, high-quality project technical reports and management of projects from resource definition drilling, metallurgical and engineering studies, through to completion of bankable feasibility.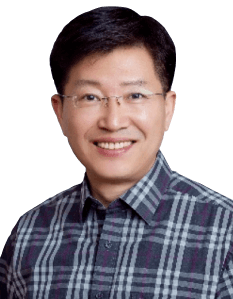 Kin Wan Joong
Representative Director
Kim Wan Joong is a mineral exploration geologist with over 26 years experience in the mining industry within South Korea, Mongolia and Indonesia. He has held positions as Country Manager and acted as Representative Director for several Korean-subsidiary companies of ASX and TSX-V listed junior mining companies (Oriental Minerals, Indochina Goldfields, Ivanhoe Mining, Stonehenge Metals, Lamboo Resources and Jina Engineering & Consulting).
His field exploration experience includes epithermal Au-Ag, Orogenic Au, Iron Oxide Cu-Au, Porphyry Mo, Pb-Zn skarns, W-Mo skarns, Graphitic slate-hosted U-V-Mo-PGE, Graphite & Rare earth elements. He has managed the administrative operations and staff of Korean-subsidiaries of western junior mining companies. His specialist skills are negotiating and Mining Right tenure and permitting.
Kim holds a BSci Geology degree (Kongju National University) and is a Special Member of the Korean Geological Society. He won the prize of 'This Year's Young Scientist' in 2007.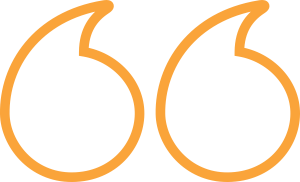 The country is ranked 5th by the World Bank in ease of doing business globally and is rated "Low Sovereign Risk". South Korea has Free Trade Agreements with Australia and Canada
Brisbane Office:
Korean Metals Exploration Pty Ltd
21 Pandian Crescent
Bellbowrie
QLD. 4070.
Australia.
Email: chris@koreanmetals.com
 Phone:   +61  413 314 750
Seoul Office:
Shin Han Mine Inc
Bangi-Dong, Arcroffice Suite 413
4F
Olympic-Ro 30 Gil
Seongpa-Gu
Seoul
Republic of Korea
Email: kim@koreanmetals.com
 Phone:   +82  1099314934